Welcome back… again!
This week, I want to talk about a very famous festival. We are still in Bormes-les-Mimosas (but I promise, we will be moving soon). If you visit this wonderful French city, you cannot miss their « carnaval » carnival.
It takes place in Februray and it is worth a visit.
As I was presenting Bormes-les-Mimosas in one of my last articles, I thought it would be nice to introduce you to this tradition still very vivid in the South of France.
In Bormes-les-Mimosas, they call it "le corso fleuri". A "corso" is a parade and "fleuri" comes from "fleur" which means "flower". So it is a parade but a special one with all the carnival floats covered in flowers. There are around 15 floats needing 12 tons of mimosas and around 80 000 flowers… All these flowers are fresh, bought 2 days before, added one by one by hand.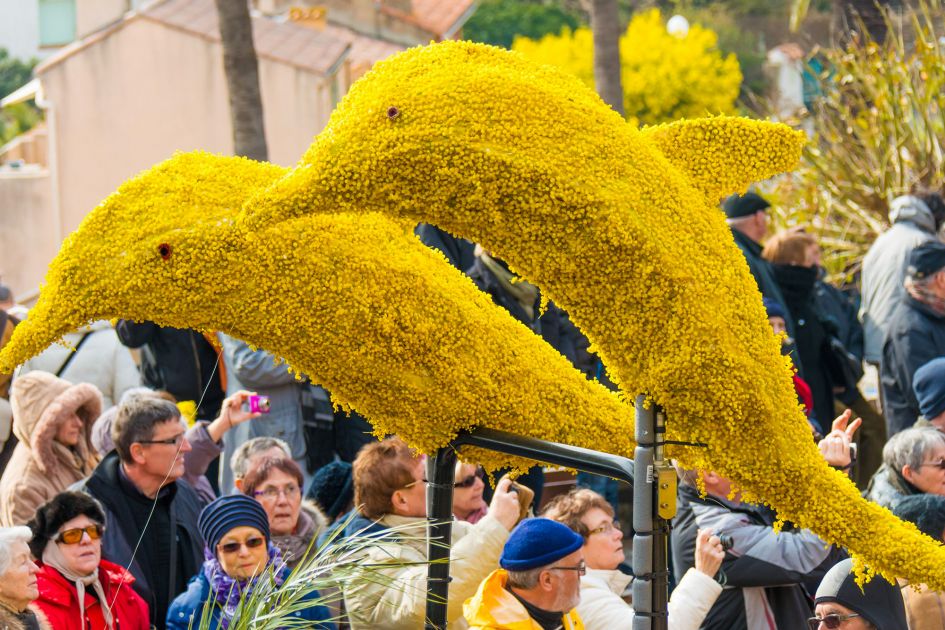 It is a very famous carnival and it is also very nice to enjoy the winter sun in this part of France even if it is still a little bit cold, it is much warmer than in most of France at that time of the year.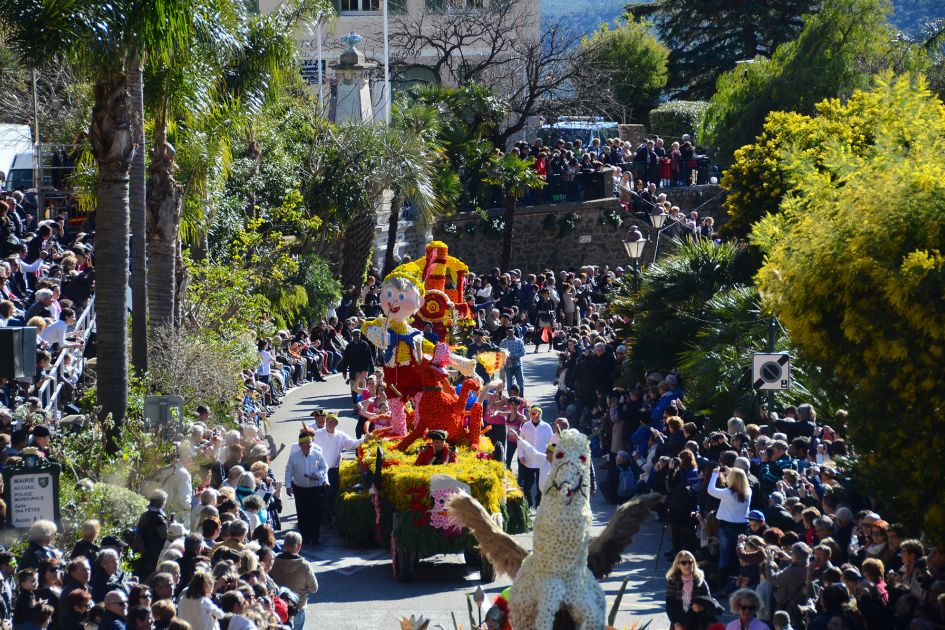 These pictures come from the city website and you can see more:
https://www.bormeslesmimosas.com/fr/agenda/les-grands-evenements/corso-fleuri
And as usual, here is your French moment, let's speak French. Enjoy! Bormes carnaval audio
Have a wonderful week and talk to you next week,
Sandrine
Tags: French culture, Learn French, Visit France