Le chocolat, on adore ! We love chocolate!
So, here is a little presentation of the different types of chocolates we use (and eat!) in France.
Let's understand the difference between « chocolat à croquer », « chocolat à pâtisser », « cacao en poudre ».
Chocolat à croquer, plain chocolate
« À croquer » means to bite / to crunch.
You can find just so many chocolates, it's a real pleasure to have just a bite.
Chocolat blanc : white chocolate
This type of chocolate is very sweet, full of sugar and fat… In fact it is not real chocolate because it is made from cocoa butter only. There is no « real » chocolate, only chocolate fat. But, I agree, it is delicious; I love it!
Chocolat au lait : milk chocolate
Milk chocolate is very sweet too, usually for children but nowadays, adults also eat a lot of milk chocolate. It used to be only for kids for their « goûter », the snack they eat after school.
Chocolat noir : dark chocolate
This one is the real stuff! Available with different cocoa percentages, from low percentage to very high (until 99%) you'll find all the range of sweetness / bitterness you want. Be careful, if you want a good quality one, buy some containing « beurre de cacao » (cocoa butter) and with a minimum of 50% cocoa. 70% is a very nice chocolate, well balanced, not too sweet, not too bitter. Very nice, you should give it a try.
And it goes very well with a coffee. A coffee and a chocolate square : un café et un carreau de chocolat.
Storage / conservation
Not in the Fridge!!! Keep it at room temperature in the dark… so in a cupboard, it is just perfect.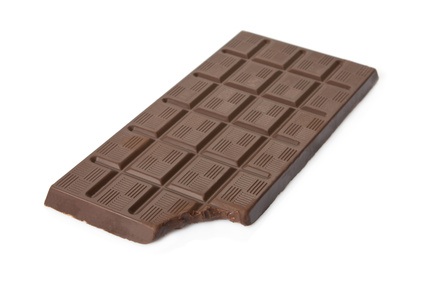 On this picture, we see « une tablette de chocolat ».
Chocolat à pâtisser / baking chocolate
That one is special, you can eat it just like that too, but if you want to make a chocolate dessert, use this one.
How to use it : most of the time you need to melt it « au bain-marie »
To melt chocolate in a « bain marie » / faire fondre au bain-marie (faire fondre : to melt), place chocolate in a heatproof bowl over a pan of simmering water. Allow the chocolate to melt until smooth and shiny. Stir gently at the end. Do not add water.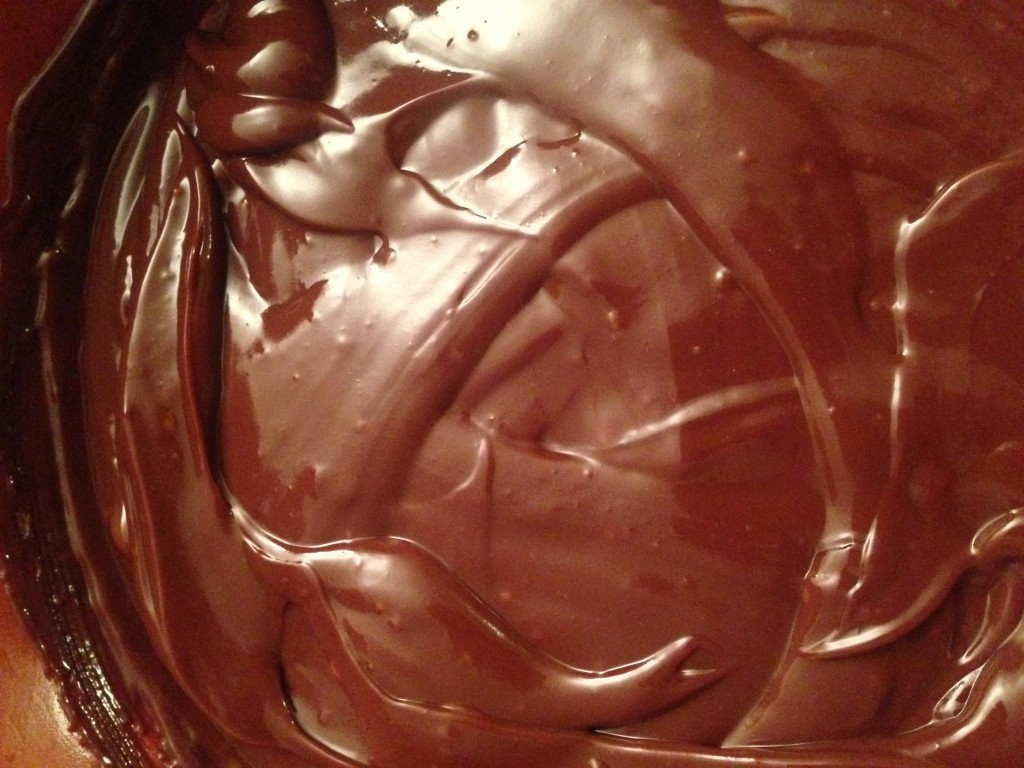 Cacao en poudre : cacao amer / unsweetened cocoa powder
It is 100% cocoa powder. It is just perfect for baking as YOU choose how much sugar you want to add. It also makes wonderful hot chocolates, real hot chocolates. Here is a nice hot chocolate recipe if you want to drink a real and very good hot chocolate:
Real Hot Chocolate Recipe
Ingredients per serving 
1 cup milk. You can also use vegetal milks such as almond milk, oat milk…
1 tablespoon unsweetened coca powder,
1-2 tablespoons sugar (depending on your own taste)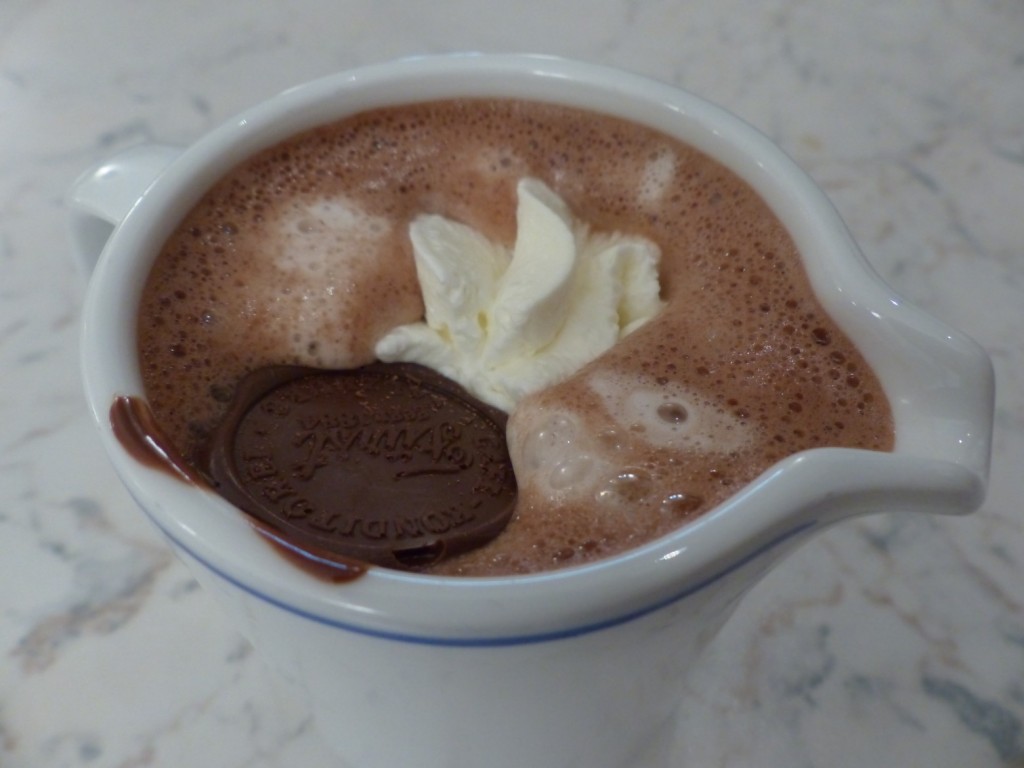 Directions / Préparation
In a saucepan, whisk together the unsweetened cocoa powder and sugar with half the milk. Whisk well. Add in the rest of the milk. Heat over medium heat whisking from time to time.
Let this mixture simmer for at least 3-4 minutes. From the moment the mixture starts simmering, whisk constantly otherwise it might boil over.
Be careful, the milk-cocoa mixture must be hot enough to « cook » the cocoa powder.  Keep stirring for at least 3 minutes, it is important to let enough « cooking » time. As your chocolate is ready to drink, you will see its change in consistency. It becomes a little bit thicker. Then, it is ready!
It's a taste you won't forget, so different from all the other mixed powders. You can also use this unsweetened cocoa powder in your baking mixture to have delicious chocolate cakes. It is just gorgeous!
Enjoy, Bon Appétit !
And if you want to learn more about France and French language, please subscribe to our Newsletter. See you soon!
Tags: chocolate, chocolate recipe, French food, French ingredients, French recipe